Is Valentine's Day overrated?
On Tuesday, February 16th, a survey was given out for 23 volunteers to tell their opinions on Valentine's day. The results are in!
When asked if they like Valentine's day the opinion was pretty split. Nine people said only if they have a valentine, another nine said yes, and five said no they do not. Even though they have split three ways on the like or dislike of Valentine's day their favorite candies were almost split in half. Ten people like gummies as their favorite candy and twelve like chocolate as their favorite V-day candy. To stand out against the crowd Conner Bell said he would like Doritos chips instead.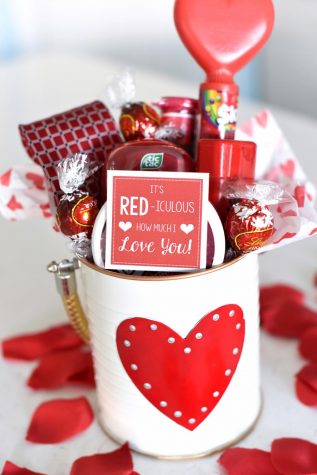 While there is a pandemic going on, not many people were able to do something for the special day. Rico Agosto was one of the special few who got to do something special. His mom shares her birthday with Valentine's day so he got to spend the day with her. Alicia Sifuentes also has siblings that celebrate birthdays on V-day.
As many people know flowers are a lovely present to get your significant other. Flowers and another small present like a bracelet is something Arleth Lopez would love to get as a present. Evan Esparza thinks that letters and poems are good presents too.
No matter if you had a valentine or not this past Sunday Valentine's Day is just a day to show people you care about them!