Monochromatic TikTok Trend: Cool or Whack?
On Monday, February 1st, a Google Form regarding the monochromatic clothing TikTok trend was sent out. Here are the results!
Out of the 45 respondents, 21 of them were in the 14-15 age range, another 21 of them were in the 16-18 age range, and 3 of them were 19 or older. 91% of the participants like this trend while 42% say they would do it and another 42% say they might do this trend.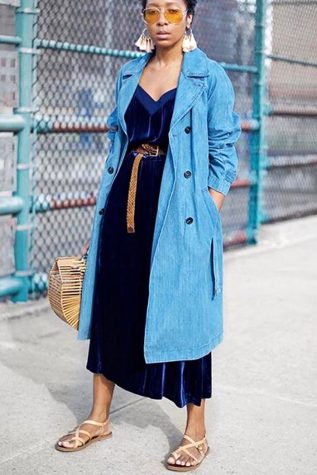 The most common colors that have been worn and liked by the TikTok audience are neutrals, blue, pink, and green. There are some people who like the more out of the box colored clothing like Mia Maples, who likes the silver and holographic clothing best. While Sam Kelly-Ramirez likes neutral clothing she also likes seeing pastel outfits too. Jokingly, Andrew Kelderman, a science teacher at Wichita North High School, said "if all students wore neon orange then they would be safer due to increased visibility."
Chris Sinclair, a teacher at Wichita North High School, has seen some other people match their living room or their car as well to their monochromatic outfits. "Taking it up a notch is always more interesting to see," said Sinclair.
Although there are a lot of people who like this trend just the way it is, there are some people who think it could be better. Victoria Brown said she doesn't necessarily like the monochromatic clothing trend so she would like to see outfits with opposing colors. Chalyssa Pedersen would like this trend to be more inclusive and include more plus-sized people.
Whether you like this trend or don't you could always spice up the clothing you wear by trying out different styles or mixing patterns and fabrics.