Boys wrestling finishes 4th at GWAL
January 28th was was Norths return to the City league tournament, or known as the GWAL. Out of the 10 wrestlers that competed 7 brought home medals:
106- Orlando Watley,4th (Freshman)
113- Richard Sheilds ,2nd (Sophomore)
120- Martin Gutierrez,3rd (Freshman)
138- Angel Leos,3rd (Junior)
145-Cody Mera,3rd (Senior)
160- Cruz Alvarado,2nd (Junior)
220- Salvado Ornelas,3rd (Senior)
The team finished 4th overall at the tournament and their League record of 8-3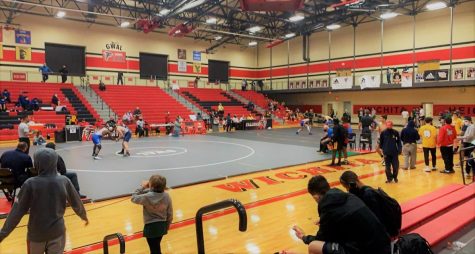 Senior Cody Meraz admitted the growth of the program has been great to see.
"Honestly Watching the program from when I was a freshman , only having a couple city league placers to now my senior year having 7 of us place in the city league tournament to me was amazing," Meraz said. "To be there cheering on my teammates to win , supporting them after a loss , to them supporting me when I won or loss was awesome!"
Meraz had plans of finishing first, but fell just short, finishing third.
"I knew going in there it was going to be 2 two kids I knew we're gonna be a good challenge," Meraz said.
"I lost in overtime cause I just wasn't quick enough, so there went my goal for first and to beat a kid that gas beaten me twice. I had to change up my wrestling style to prepare and give me a little bit more edge since he probably knew what I was gonna do."
Next up for the team is regionals at Dodge City.
About the Writer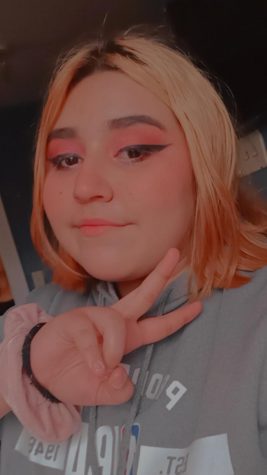 Darlenne Casas
Darlenne Casas is a Senior at North, joining journalism to share her love of writing and spreading news to others. She loves to draw in her free time,...