Online School In The Eyes Of A Graduating Senior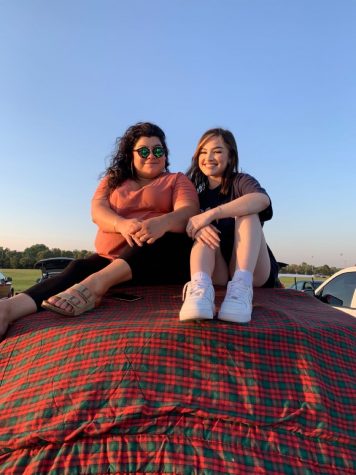 The Covid-19 virus has affected students in many ways, but especially seniors. Usually a senior would get to enjoy the special moments of their last year in high school with friends and teachers in a classroom setting, but that is no longer possible due to the virus. This school year is mostly online in front of a computer, not allowing seniors to experience certain events like past seniors.
Mari Elena Martinez is a senior at North High. Mari finished her last class of high school last week on Friday. Unlike other seniors from previous years, she didn't have the chance to enjoy being in a classroom in her last year of high school. Once Mari finished her junior year, the Covid-19 virus hit the states hard, since the virus cases were high, schools went strictly online for classes going into her senior year. It can be difficult transitioning from a classroom to a computer, Mari had this to say, " To be honest, I didn't think I would be online, I didn't see it coming to this." Being virtual can be challenging and this was Mari's biggest challenge, " The biggest obstacle for me was the lack of motivation, I did lose some motivation when class became virtual."
I asked Mari what was the worst part about being virtual: " Not being able to finish off high school with my friends in person, I also didn't get the chance to say bye to teachers or anything.  Losing my focus was also a major challenge because it happened a lot this year." Although Mari didn't get to enjoy those special senior moments, she is glad to be graduating high school.