Boys soccer win third straight
These past 2 weeks for boys soccer has been a roller coaster of emotions. Starting with the lost against Heights at the end of September the team knew the next few games were important to stay in the top three of City League.
Top goal scorer Uriel Aguilera set the tone for the month of October at the Southeast game scoring 3 of the 7 goals and the defense having shutout any goals from the opponents. They went on to do the same at northwest with a score of 4-0.
After Tuesday's game with a win of 9-1 north now sits at second place with a 6-point difference to east in 1st place.
"I feel like we as a team are getting better and better everytime we play, the team is always pushing eachother to play at our best and that is what keeps us going every game" says Uriel Aguilera
North will play east on Thursday followed by West, Heights, and Southeast, hoping to take second place in the league.
About the Writer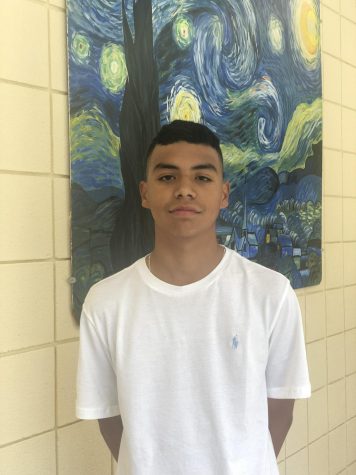 Raul Reyes, Reporter
Although Raul Reyes is a more relaxed, chill person, he is extremely excited to be joining the journalism staff. Being an upcoming journalist may be hard...