Volleyball defeats South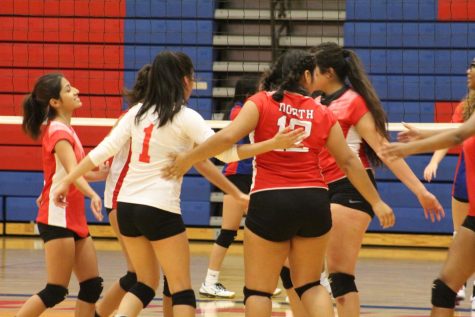 " We came out with a lot more intensity this game and a lot more hustle" Head Coach Jessica Keys said as they defeated South High on the 15th of September. With an ending score of 3-0 for the varsity and 2-0 for the Junior Varsity and Freshman teams.
"We had passes going to target which allowed us to run our offense," Keys stated. Anahy Quezada was the top scorer of tonight's game. She had multiple kills and served many balls that could not be received.
Keys said, "I'm always worried when we play South because they are a scrappy team and that can really throw our defense off and make it hard to run our plays."