Football falls in opener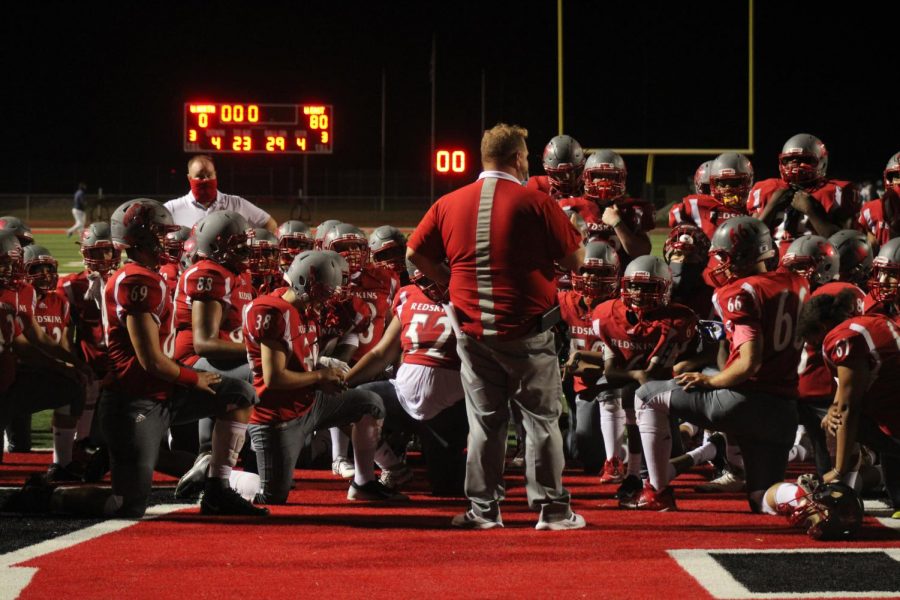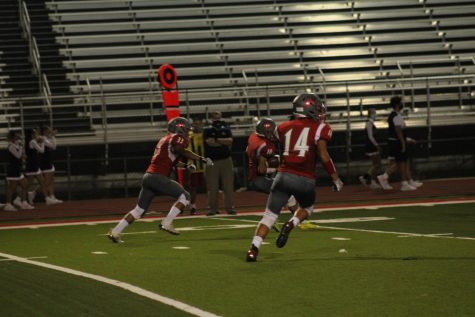 Monday, September 14th, North redskins had its first game against the East Aces held at Heights high school. Players and parents were devastated after the thought of fall sports getting canceled. The players and coaches were very cautious the night of and also social distanced. Since fans were not allowed into the game, some of them lined up outside of the fence with their families watching their athlete from afar.
The score ended at 80-0 with Wichita East taking the win.
Varsity player, Cruz Alvarado (  Starting full back, strong side line backer, kick returner, kick off and punter) stated, "I did my job, I helped my teammates, I ran the ball and gained yards, I contained the outside edge on defense, coached up my teammates, and punted the ball over 60 yards."
While the outcome was not what the team wanted, Alvarado also stated that they tried very hard and stayed positive. " If you want to say North sucks, just know that we, the team knows. We understand, but I want to see you guys come out, put on pads and a helmet, stay in the whole game, and continue in being positive just like we did. What you guys don't understand is that we're trying to turn a cursed dynasty around. One that has been around longer than most of us; most people can't respect that but it's okay because I'll always make sure my teammates are mentally healthy and ready to go for the next day."
North has its next game September 19th @South High against South @ 1pm.