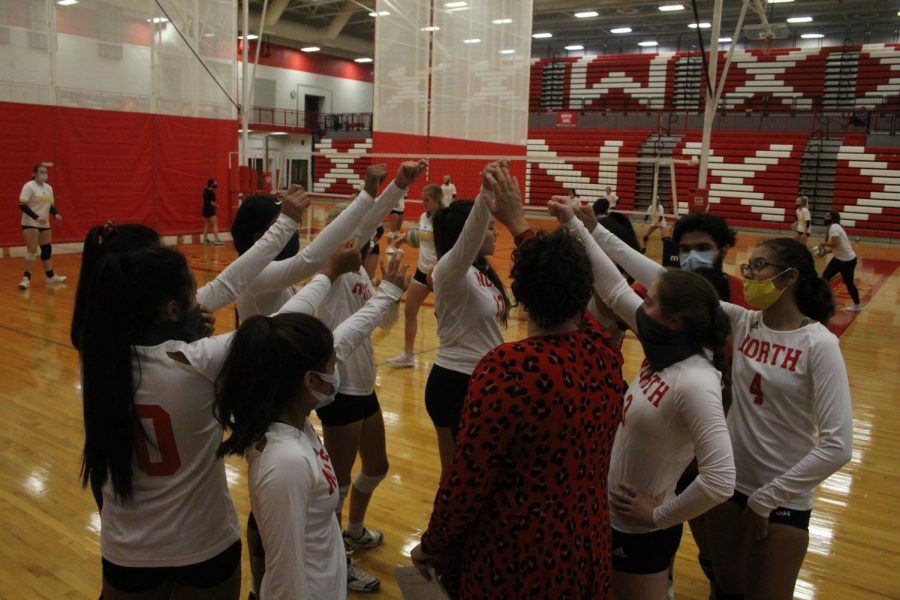 Volleyball loses opener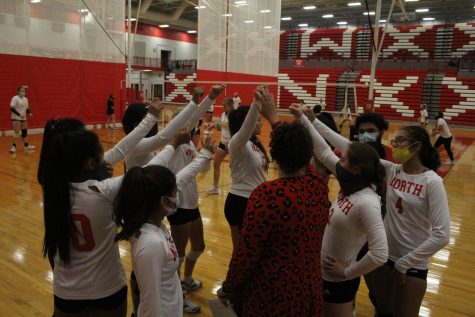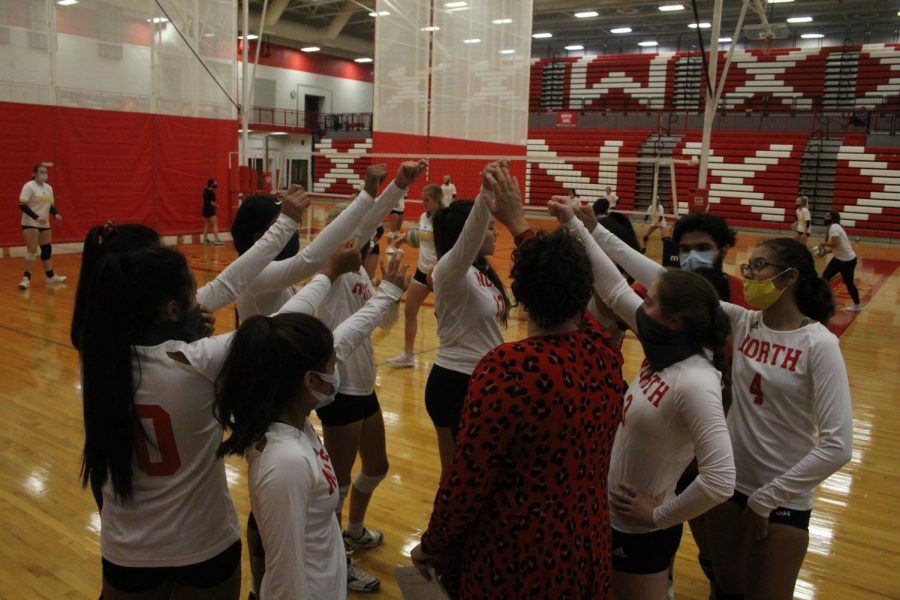 The North high varsity team opened their season with a tough three-set loss to Northwest  on Friday September 11th  at North high. Due to COVID-19, USD 259 wasn't sure if we were going to have fall sports. The BOE revisited their decision to cancel fall sports and in a 6-1 decision, they overturned the ruling, allowing sports to continue with restrictions.
With that being said, North highs Freshman and Junior Varsity defeated Northwest with the sets being 2-0 for the Freshman team and 2-1 for the Junior Varsity.
Head coach Jessica Keys stated, " I was disappointed in our second game I feel like we gave up to soon. Our first game had good hustle and defense and we only lost by 4. After the first game, we got intimidated by their hitters and we lost our sight of defense and what works for us."
Even with the season being shortened due to COVID-19, Keys said, "I am excited for us to be able to continue our season but I definitely see how not being at school and not being in the gym affects us mentally."