Sports return amid uncertainty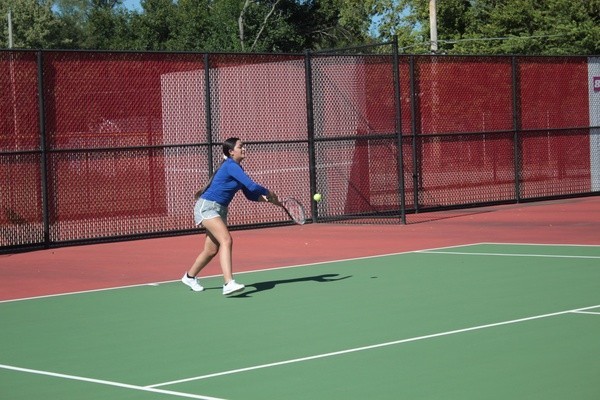 Sports are back.
More than 200 students showed up at North High school athletic fields ready for fall sports tryouts and practices.
Quinton Burgess, who is starting his first year at the head football coach, said the kids were ready.
"Our athletes were definitely excited to be at practice and had a lot of good energy," Burgess said. "Practice felt great, kids are excited to be back and a part of something and I think it is something that is much needed right now."
Since the shutdown of sports last March due to the COVID-19 pandemic, many wondered if fall sports would be delayed or even take place. The Kansas State High School Activities Association (KSHSAA) voted 5-4 to start fall sports as planned on July 28.
Athletic Director Tony Douglas then got the ball rolling for how sports would come back safely.
"Each day students and coaches are checked for a high fever, asked the 5 covid symptom and exposure questions, masks must be worn by coaches and any student not engaged in competition," Douglas said.  "Equipment is cleaned before, during and after the practice, and social distancing is a must."
Head soccer coach Curt Wullschleger has already noticed how these changes have affected practice.
"Normally we would start with everyone greeting one another with handshakes and hugs," Wullschleger said. "There was extra tension in the air, but we handled it well."
Girls tennis coach Sarah Killenberg noticed as well.
"We stop play every 20 (after ever drill) to retrieve the balls, hydrate, and sanitize. Social distancing including mask wear is a non-negotiable," she said.
Despite all of the changes, Douglas was glad to see kids back on campus participating in school activities.
"Coaches and staff are wanting students to have a place of connection and accountability academically," Douglas said. "The social and emotional well-being of student-athletes is a high concern for all students, and to connect to the school through athletics allows us to do so."