Traditional Graduation set for July
Wichita public schools superintendent Dr. Alicia Thompson announced Friday that in-person graduation ceremonies for the class of 2020 will be held at the end of July.
"We heard you loud and clear tell us that you wanted all of the pomp and circumstance that surrounds a traditional graduation ceremony" said Thompson, in a video taken outside of INTRUST Bank Arena.
The district plans to hold six in-person ceremonies at INTRUST Bank Arena, on Saturday, July 25, and Sunday, July 26. Three additional commencement ceremonies will be held at Century ll Saturday, July, 25.
"From walking across the stage in your cap and gown to turning that tassel and tossing your cap when graduation becomes official," said Thompson, who hopes to keep traditional graduation alive for the class of 2020.
The ceremonies will take place over 2 days, at 11am, 3pm, and 7pm. North highs graduation will take place on Sunday, July 26, at 7pm.
"We are so WPS proud of every one of our seniors we look forward to seeing you at the traditional summer graduation in July,," Assistant superintendent Gil Alvarez said.
More information from the district will come at a later date.
About the Writer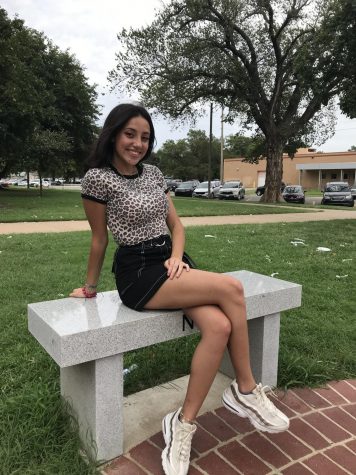 Tate Miller, Reporter
Tate Miller is a bright senior who has been with the media team since her freshman year. She enjoys gardening— especially since she started a plant business,...