Cynthia Meza on Creating Her Own Prom Dress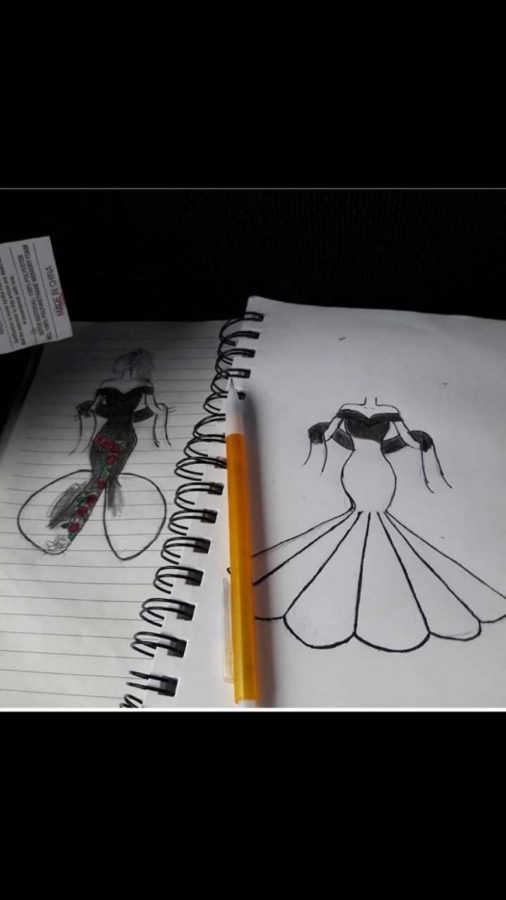 Prom, one of the biggest events of the year for a senior. A day where you can go all out, buy a fancy dress, wear a tux for the first time, and finally drive up in the best car possible. But for Cynthia Meza this night was more than that.
As a sophomore Meza had already decided she would create her own prom dress for her senior project. She even designed it her sophomore year and was simply just waiting for the time to come.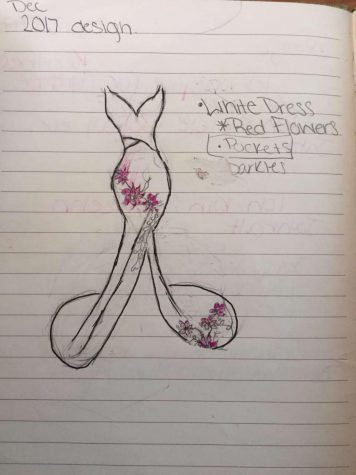 Her passion for fashion design branched from her grandmother who would sew with her as a child. Sewing created an amazing bond between Meza and her grandmother due to the fact none of her own daughters took on the same hobby. Her one promise before her grandmother left to Mexico was to create her own prom dress.
As the year got closer, Meza decided to begin creating a trend at the time which was Scrunchies. It started off as a hobby but soon she created a small business and had up to 10 orders a week for her Scrunchies.
Mezas original design ended up not being exactly what she wanted, so on the way back from a trip to D.C, she spent five hours designing a brand new dress that fitted what she wanted best. "I designed it to represent Mexican Heritage," Meza said.
Her main focus was creating a dress for girls who do not fit the "average" size. "I wanted to design something that wasn't so form fitted because it's uncomfortable for a girl who looks like me," Meza said. With the help of her mentor, Meza found it in her heart to go ahead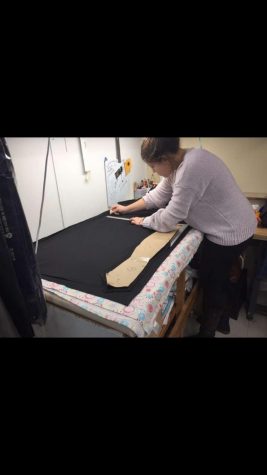 and create a form fitted dress. She also researched the difference in mass production clothing and custom made clothing. "I learned that obviously mass production products are going to be cheaper than custom made. Custom made is more personal, time consuming, and it's really hard to find the right fabric to use," she said.
Making the actual dress began around December 19th, but due to COVID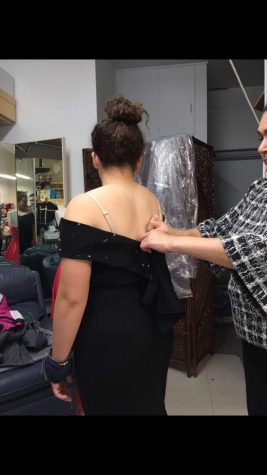 -19 her almost finished work has been paused. No being able to see her mentor has caused her to work on only some finishing parts at home. "I started crying because I had worked so hard for it, I felt angry, and sad because there wasn't going to be another time to wear it and I wanted to show other people what I had found by doing my senior project. I'm not the only one, months of research just gone," Meza said.
Like any other senior, COVID-19 broke her. But the message of her senior project is still clear. "It helped me with my self esteem because instead of buying something that wasn't made for my body I was able to construct something for my body," Meza said.