Six inducted to Quill and Scroll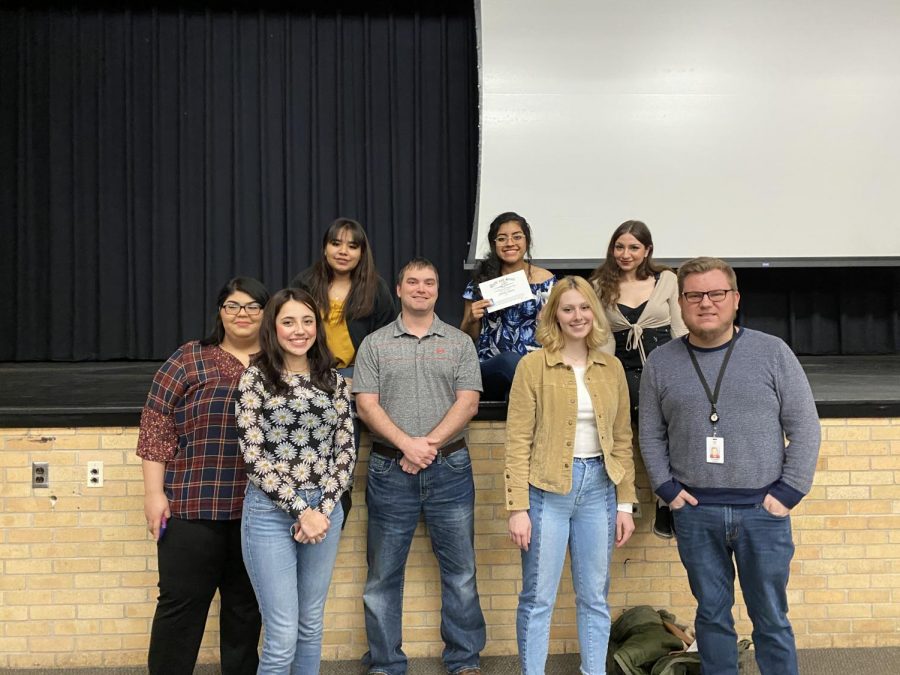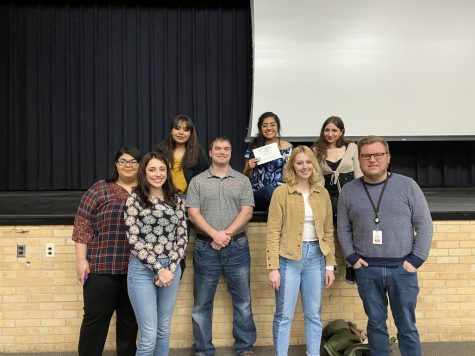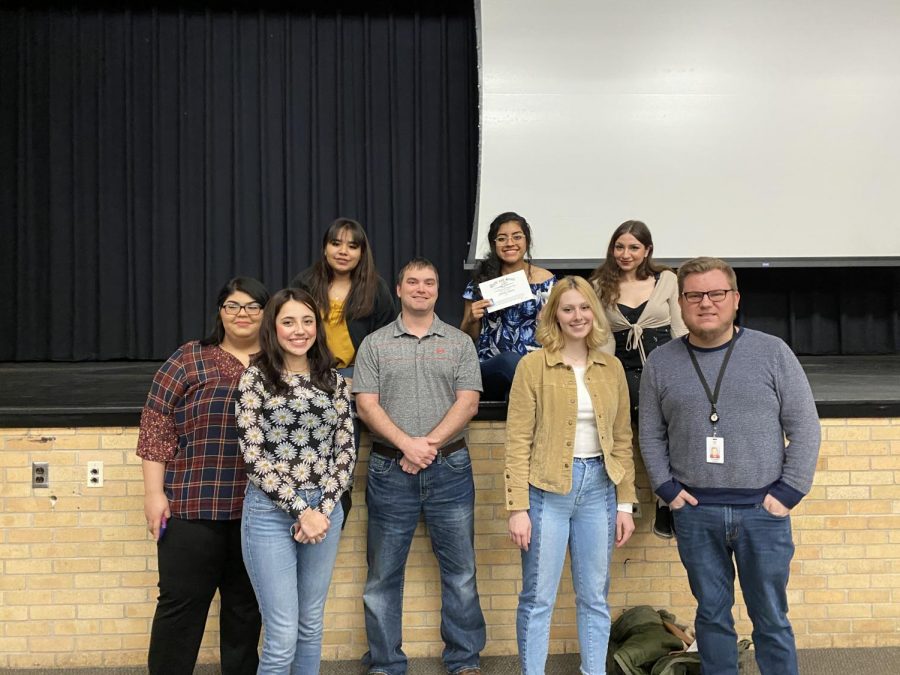 This past Wednesday, six  seniors in the Journalism pathway were inducted to the Quill and Scroll Journalism Honor Society by their advisers Randy Griffitts and Chris Sinclair.
The seniors selected were: Jennifer Anima Valdez, Paola Cordero, Kenda Farhat, Yessica Gonzalez, Sadie Millard and Tate Miller. They joined other students from the Wichita Public Schools who were recognized.
Students are chosen based on their showing strong journalistic skills and have met overall GPA requirements through their other courses.
"These students have shown over the course of multiple years in my program, their ability to produce high quality work and are some of the most responsible students I teach," Griffitts said.  "Each student earned this honor."
Students were presented a Quill and Scroll pin as well as an honor cord to wear at graduation.
"It was a great honor to be recognized for all of our hard work this year," Millard said.