Repertory Theater is Doing The Twelfth Night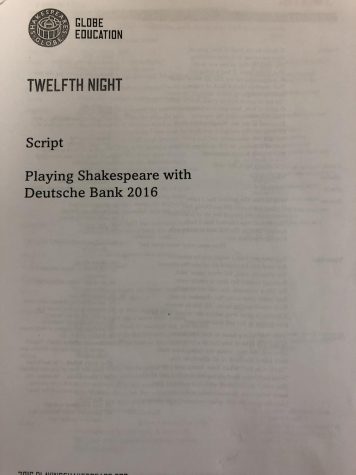 The Twelfth Night is a play written by William Shakespeare. This show was first performed in 1602 and is now on of Shakespeare's most performed plays.
This play takes place in the fictional kingdom of Illyria. It is a tale of love and confused identity. Viola, separated from her twin Sebastian. She, with the help of a captain dresses as a boy and starts to work for the Duke Orsino, who she falls in love with.  But Orsino is in love with the Countess Olivia, and sends Viola to court her for him, and Olivia falls for Viola instead. Sebastian arrives, causing a flood of mistaken identity, and marries Olivia. Viola then reveals she is a girl and marries Orsino.
Janelly Baltazar said "I auditioned for the role of Orsino." She also said " I'm kind of looking forward to the show". Janelly said her favorite character is the priest, who shows up towards the end and will be played by Madison Daigneault.