Drama, Choir departments partnering up for performance
For the first time in more than five years, the North High choir and drama programs are partnering to put on the musical Little Shop of Horrors by Howard Ashman. The musical premiered in 1982 off-Broadway and premiered on Broadway in 2003.
The musical follows a florist shop worker that takes care of plant that feeds on human flesh. Many well-known songs come from the musical such as "Skid Row (Downtown)" and "Somewhere That's Green."
Auditions were held Monday after school and were open to the student body. Students were given cuts to audition with.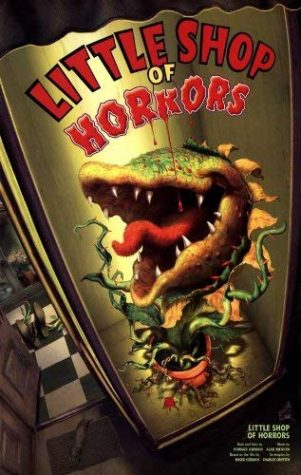 "There is a lot of preparing," junior Kyree Thomas said. "(We)go over what you have and see what you can do to make it better."
When asked how to get over the fear of auditioning, junior Finn Eichbauer explained that "it depends a lot on your environment. We have a really accommodating atmosphere. There is a lot of support between everyone even on competing roles."
The show's production from start to finish will be approximately six weeks. The show will take place at North High February 21 and 22.
Juniors Madison Daigneault and Kyree Thomas hope to bring "some structure" to North High's performing arts.
Finn Eichbauer hopes "to provide an example to the younger folk who are thinking about doing any part of this and I think that goes for just about all of us."