Kanye West's new music career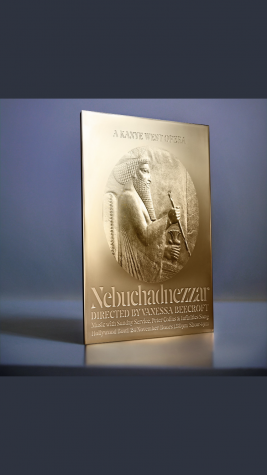 Recently Kanye West released a gospel album and the artist just announced that he was dropping his first opera. He plans on performing the Opera on November 24 at the Hollywood Bowl in LA.
In October he released his first gospel album, titled "Jesus Is King". This album appeared on Billboard's Top Christian and Top Gospel charts. He announced on twitter that he is performing "a Kanye West opera" titled "Nebuchadnezzar".
Kanye has reflected on his Christian beliefs in his music since 2004, but only recently did he start to show himself as an evangelist dedicated to spreading gospel. While undergoing conversion he revealed that he had received a vision from God while he had been hospitalized for mental health treatment in 2016. He said that he drew a picture of a church and talked about wanting to start a church near his home in California during this time.
Janelly Baltazar, a senior hasn't listened to Kanye's album. "I did know [he released an album] but I thought it was just fake, but now I know and it's just like, why?" She also says that the fact that he is serious about releasing an opera makes "me want to rip off my fingernails."
Isabella Martinez, a sophomore, says she hasn't listened to his new album either. She also didn't know that he planned on releasing an opera. "I'm interested to see what it will be like and what it is."