"You don't know what you have until it's gone": A week without seniors
Karla Cardenas Pasten, Reporter
May 21, 2019
Hang on for a minute...we're trying to find some more stories you might like.
As high schoolers, taking things for granted can become a habit. It's been a week without seniors and the atmosphere around the school is definitely different. Whether a freshman or a teacher, everyone has their own opinion on what it's been like not having the seniors around.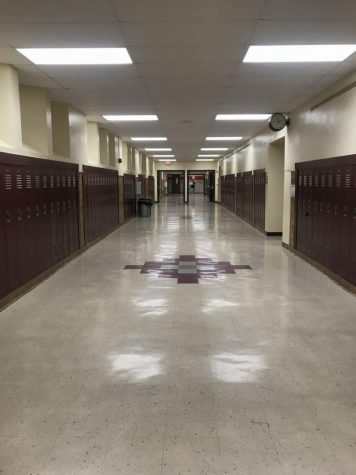 Some students and teachers share the opinion that high school without the seniors is simply not the same.
" Not having them around, makes school more boring. The hallways and some of my classes feel empty. Their absence shows the impact they have on the school," said junior Jennifer Vasquez
" It's simply weird. To me it doesn't feel normal since I'm use to seeing them in the hallways. It's okay though, I'll see them at graduation," said English teacher Mrs. Engle.
" Although the hallways aren't as chaotic, everything seems empty. I miss my senior friends and seniors as a whole," said Sophomore Glorey Mcnutt.
"I sure have missed their fun-loving spirit," said culinary teacher Mr.Burgess.
Other students share the opinion that life simply goes on with or without the seniors.
" Although I had senior friends, I don't really feel a difference. Through my eyes, there's simply less people," said Sophomore Skyla Joynt.
"Other than the fact that there's less traffic I don't feel any different," said Sophomore Jose Zapin.